I've noticed that the posts I get the most excited about are all the ones related to thrifting. I've also noticed they are the ones that you guys seem to enjoy the most too. This makes me happy because if I've said it once, I've said it a hundred times, I LOVE THRIFTING!
I thought it would be fun to put together a little spring/Easter tablescape using only thrifted items. Here's what I came up with:
Everything used in this table setting was thrifted. The only exception is the live greenery which could be picked from the yard in the spring for free!
The table cloth, blue salad plates, green dishes, clear glasses, and napkin rings came from a church sale. They were selling everything in bags. Fill-a-bag for $3 if you got a grocery size bag. Of course, I opted for the $10 trash bag. I got a ton of great stuff for the rest of the house and some clothes for Lainey.
The salt and pepper shakers, napkins, and silverware are from other sales.
The terra-cotta post were collected over time from various thrift stores and garage sales.
The bird pictures above the mantel are also from a garage sale a few years ago. They are one of my favorite finds ever.
The plates with the flowers are from Goodwill. If you follow me on Instagram, you may have seen my story where I asked for help choosing between these and a set with pink flowers. I'm really glad I went with these. I really do love seeing more pink being used lately but it's not a color I'm comfortable using in our house yet. I'm just really used to using greens and blues.
I really enjoyed putting this together and I plan on doing more posts like this. But I'd also love to hear from you all. What do you think of this thrifty table setting? Would you like to see more posts on thrifting and ideas for thrifted finds? Let me know in the comments or on my Instagram!
Have a good week friends!
If you like thrifting, also check out this post:
Best Farmhouse Decor from Thrift Stores
Shop Similar Items: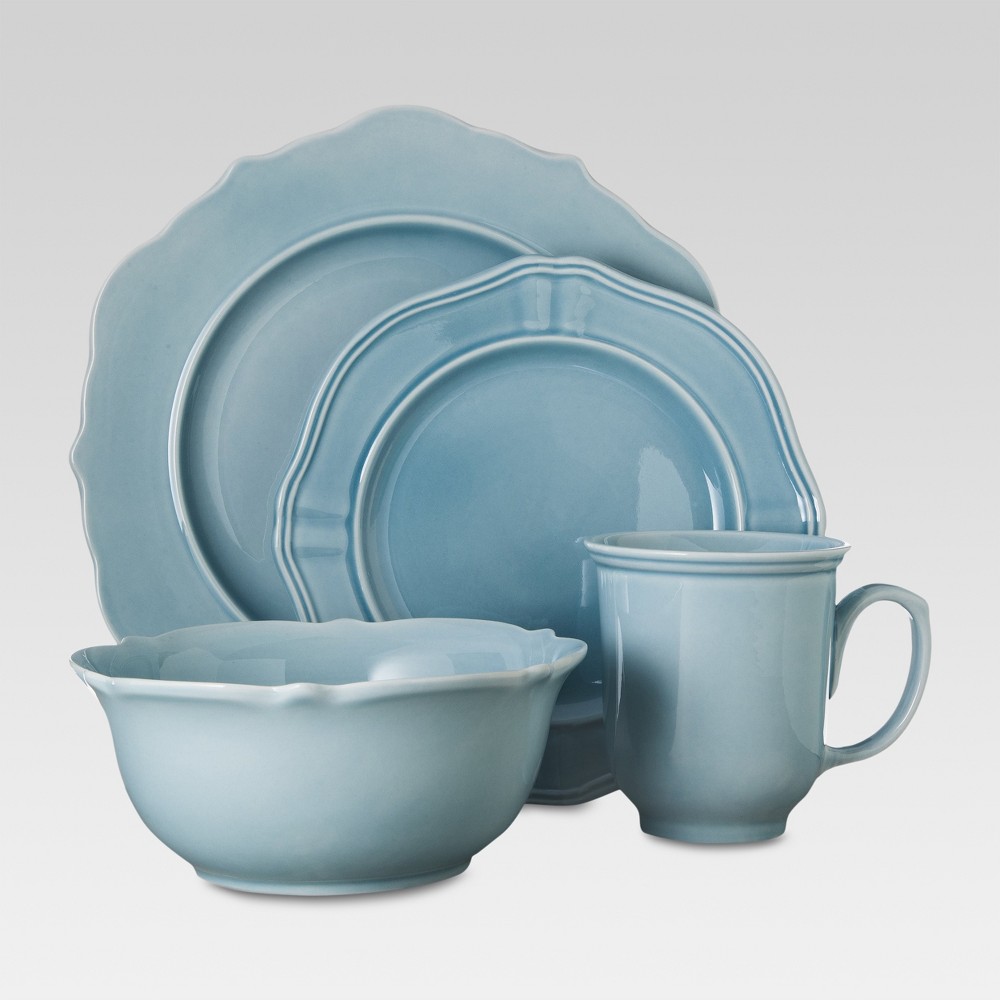 http://goto.target.com/c/1355639/78775/2092?prodsku=14286895&u=https%3A%2F%2Fwww.target.com%2Fp%2Fwellsbridge-16pc-dinnerware-set-aqua-threshold-153%2F-%2FA-14286895